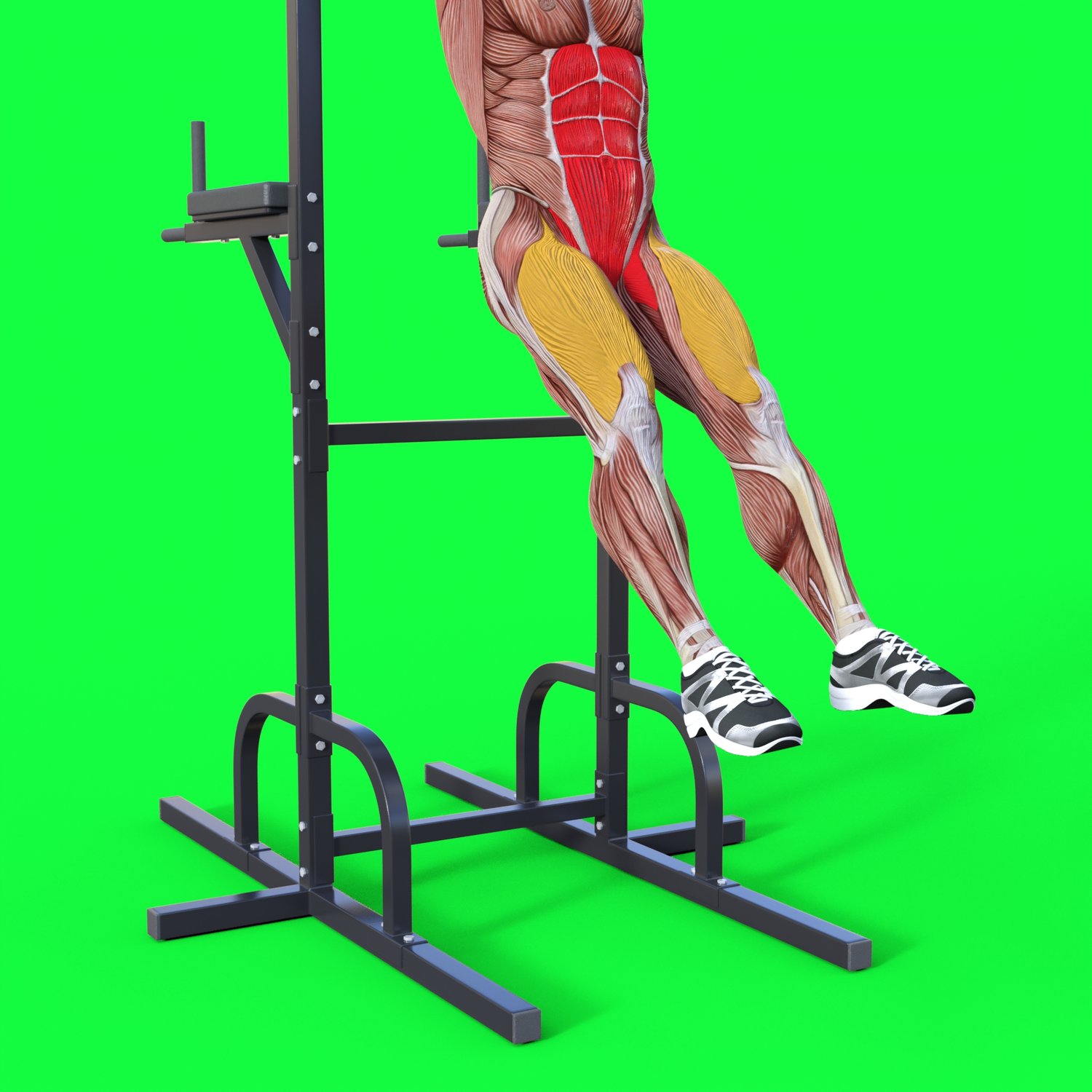 Hanging Leg Raises
Preview
Hanging Leg Raises
---
Features

1080p. 
Green Screen Included. What Is Green Screen?
First-Person Perspective Included. 
Close Up. Learn More
Moving Camera. Learn More
Looping. 
8 Videos. 
---
Hanging leg raises are a great way to strengthen and tone your core muscles. It's important to maintain good form when doing this exercise. Here's how to do them:
1. Hang from a sturdy bar with your arms and shoulders fully extended.
2. Engage your core by tightening your abdominal muscles.
3. Raise your legs until your hips form a 90-degree angle with your legs.
4. Slowly lower your legs back to the starting position.
5. Repeat.
If you are a beginner, you may find it difficult to complete the full range of motion. In this case, you can start by doing a partial range of motion, and work your way up to the full motion. You may also find it helpful to do knee raises with your feet off the floor, as this can help you build the strength you need to complete a full set of hanging leg raises.
Remember to keep your body aligned, and don't swing your legs or use momentum to complete the exercise. This will help ensure that you are performing the exercise correctly and getting the most benefit from it.